slight sunlight damage (2020) is a video of a performance in which a plastic figure of the character Nico Yazawa from Love Live! School Idol Project is being deformed using a heat gun.
The video doesn't show the faces of the people in charge of the performance, but instead the camera is focused of the figure, the heat gun, and the hands of the two people that are deforming the figure. The video was edited in order to speed up the process, and focus on the progressive destruction of the figure's visual identity. The background music is "Mahoutsukai Hajimemashita! (live ver.)", performed in-universe by the character of Nico Yazawa.
The video was uploaded to YouTube. A smaller preview version of the video is uploaded to Twitter, Instagram and Tumblr, as well as a picture of the aftermath.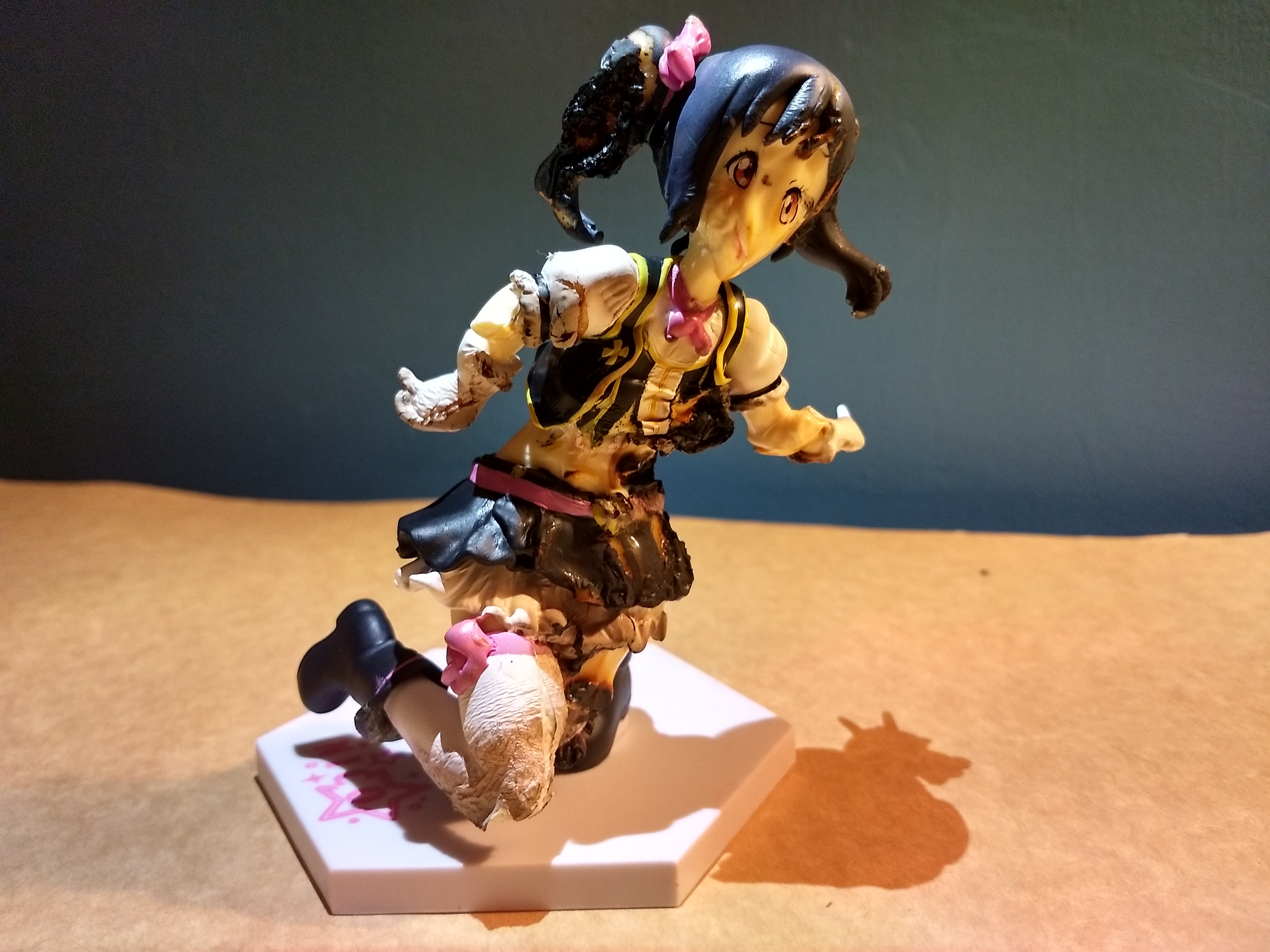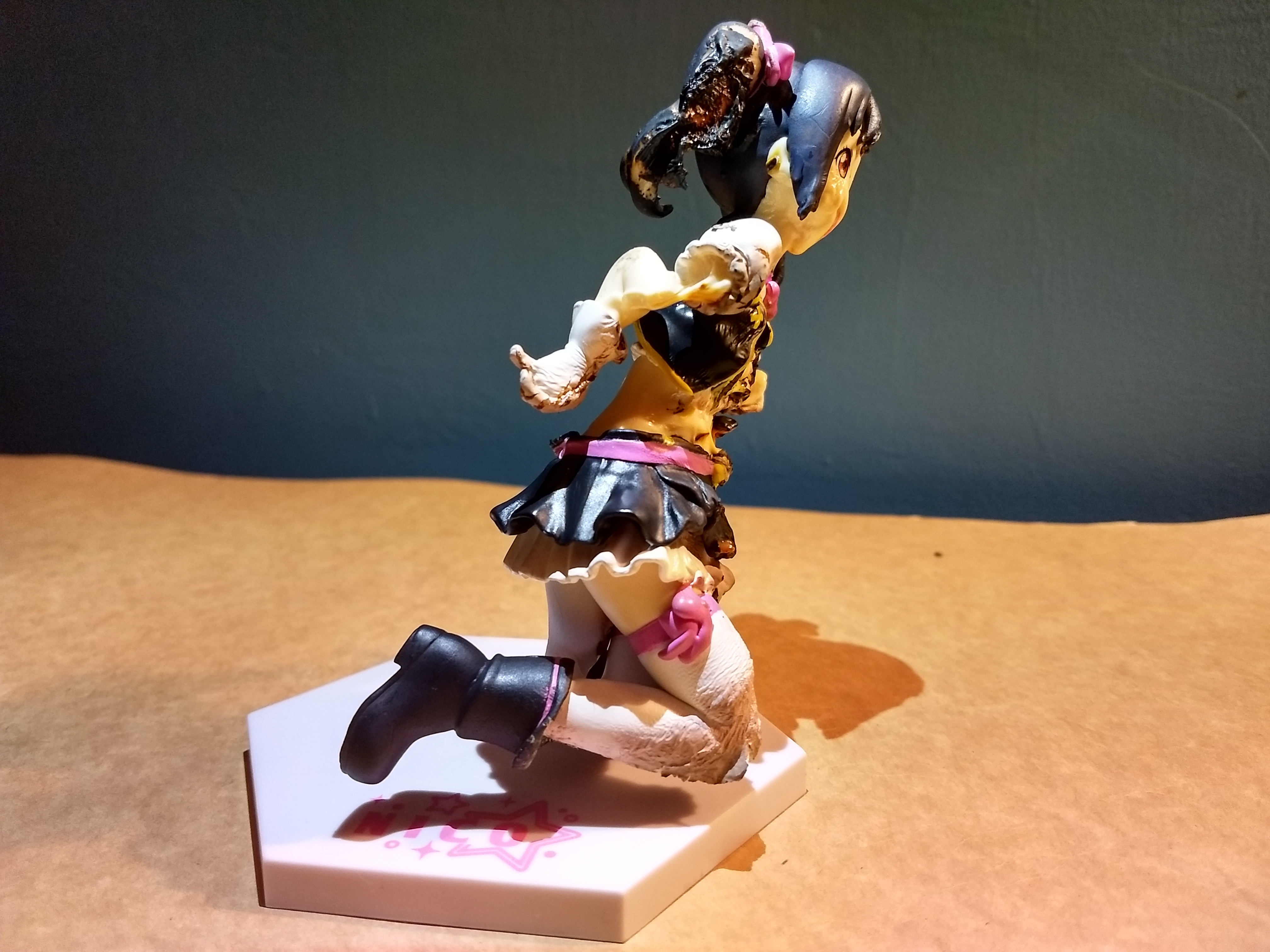 The figure was sold after one of the viewers was interested in purchasing it. It will be shipped from Chile to Germany soon.